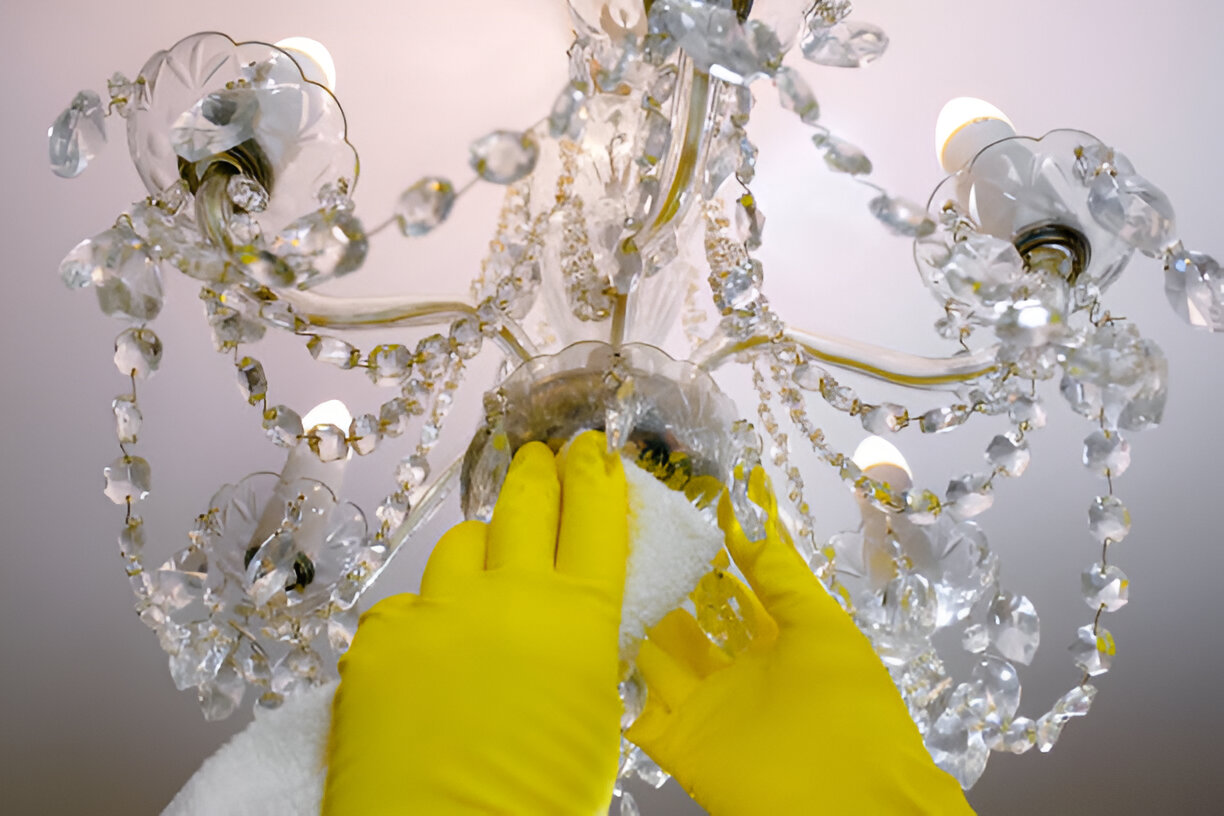 Chandelier Care
Chandeliers, known as jewelry of your property, adding its sparkle and grandeur, in essence, is a statement piece of the entire building. A chandelier has to be handled with a lot of delicacy and experience. The cleaning of such exquisite articles is a highly skilled professional's job. This is what exactly makes our experienced and highly skilled team the perfect choice for all your chandelier cleaning needs. We have been entrusted with some of the best and luxurious chandeliers in the country.
How do we do it?
Only the most trained chandelier professionals are assigned to this task.

First step- dusting and vacuuming, after which each crystal will be separately cleaned.

Effective chandelier chemical is applied to get maximum crystal shine.

A special care is taken to prevent any damage while cleaning.